SUMMER SHOWJUMPING LEAGUE #4.
To see times click on link
Click here
Open Arena Event - Sunday 7 August
Results
(Event on: 07 Aug 2022)
DRESSAGE LEAGUE #4
To see results, click below
Results
Mini One Day Event
Click below to see a copy of the course plan for this event.
Maps
OPEN MINI HORSE TRIALS, Sunday 10 July.
Many of you will have been to this event before, but for those " first-timers" please click on the link to find out more about how the competition runs, dress code, etc
Click here for more info
DRESSAGE LEAGUE 3
Time for dressage league 3 are now available below.
Times
(Event on: 06 Jul 2022)
DRESSAGE LEAGUE 1
To see results, please click on link below. If you have any queries, please contact the organiser Tricia Garnett direct. Thanks.
CLICK HERE!
OPEN SHOWJUMPING SHOW 15 MAY.
Many thanks to everyone who came along to help put out jumps this afternoon - Gail, Linda, Mark & Sherrall, Caroline, Lynne and Michelle. Times for competitors can be seen via link below. Course plans to follow but there will be opportunities to walk the course on the day as well.We have capacity to take extra entries on the field as well - so if anyone is on a roll and fancies an extra class or two, just let us know. Please note we won't have catering tomorrow but we do have a tuck shop offering a range of drinks and snacks.The weather is looking to be dry - so we are hoping to have a good day's competition!
times
SUMMER DRESSAGE LEAGUE 1
To see times for the dressage on 11 May 2022 please click on link below.
Any queries, please contact Tricia direct on 07752 581642
CLICK HERE!
FRC SUMMER DRESSAGE LEAGUE
Just to say the schedules for the above competition can now be seen at clubentries.com where you can also enter. Any queries? - contact Tricia on 07752581642. Thanks
LIKE SHOWJUMPING?

DONT MISS OUR OPEN SHOWJUMPING SHOW TO BE HELD SUNDAY 15th MAY!
Classes from trot poles up to open.
OPEN TO NON-MEMBERS, ADULTS AND JUNIORS!
To see schedule click below.
ENTRIES VIA clubentries.com
Click here
SUMMER SHOWJUMPING LEAGUE #1. Weds 27 April
To see results of the above, please click on link below. Many thanks to all our volunteers who helped build the course on Tuesday night and also everyone who helped run the competition on the day. Next leg is on 25 May.
Click here
SUMMER SHOWJUMPING LEAGUE#1 Wednesday 27 April
Times can be seen by clicking on link below.Weather shaping up well.
Click here
OPEN MINI CROSS COUNTRY COMPETITION - SUNDAY 24 APRIL 2022
Results
(Event on: 24 Apr 2022)
BRC MEMBERSHIP CARDS
Your BRC Membership cards are now issued by Head Office direct. By now most of you should have been contacted but if you have not received anything you should contact
AREA 22 QUALIFIERS 4/5 JUNE 2022.
See attached for information about the forthcoming Area Qualifiers for National Championships to be held down south later this year. Non-Qualifying classes also available. Anyone interested needs to read the attached fully and any queries/notes of interest need to go to the Club Secretary in first instance. Entries can only be made by the Club Secretary and must be prepaid. Please note, these qualifiers should not be confused with the Scottish Riding Clubs Championships in September. Entries for Qualifiers close early May so anyone interested in trying to get to the Nationals needs to let us know by 1st May at lastest. Please do not enter qualifying classes unless you can commit to the dates and expense of travelling to Championships to save the club spending money needlessly. The Non-Qualifiers close 20 May
CLICK HERE!
SHOWJUMPING AT CLUB FIELD!
It's (nearly) summertime and - at Fife Riding Club - that means lots of jumping!! Throughout the summer months members can participate in the SUMMER SHOWJUMPING LEAGUE. This runs every month with points awarded for places with awards for the best in each section made at the AGM in October. We also have an OPEN SHOWJUMPING SHOW on 15 May. There are classes for all abilities and FRC members get the benefit of discounted entry fees. Details of the Showjumping Leagues and the Open Show can be found on clubentries.com where you can also make your entries. Check it out NOW!
HOOFPRINTS MARCH 2022
FRC Newletter March 2022
Click Here
HACKING FROM THE CLUB FIELD
Members have been asking for information about the network of bridlepaths which can be accessed directly from the Club Field. The paths go up around Formonthills with lots of loops and variations allowing short or longer rides. The thing to remember is that, although these are designated bridlepaths (some of the very few in Scotland), the landowners, Woodland Trust, have opened the tracks to all - so you need to be careful about meeting other track users such as dog walkers, joggers etc. On the plus side, there are some nice bits for cantering if the coast is clear! To see where you can go, please click on the attached links. One shows the full extent of tracks available: there is also a map issued by Woodland Trust which is maybe a bit easier to follow. Happy Hacking!
OSMap
WTMap
OPENING NIGHT - HACK, CHAT, COFFEE & CAKE!!
To kick off our summer season why not come along to the club field on WEDNESDAY 6th APRIL to enjoy a short hack (approx one hour) using the bridlepath network, followed by free coffee and cake? If you haven�t been out on the bridlepath before this is your chance to find out what lies on your doorstep! If you want company, some members have volunteered to lead people round the route. Maps will be available as well. The field will be open from around 5.00 pm. Horses can go off in small groups or individually with last horse leaving about 6.30 to ensure all get back before light starts to fail. This will also be a chance to catch up with fellow members and update on syllabus for the summer plus we hope to have some club merchandise available for try-on/order/purchase. More details to follow. TO GIVE US AN IDEA OF NUMBERS PLEASE GO TO THE CLUBENTRIES PAGE AND REGISTER YOUR INTEREST.
🌟Trailer Safety Talk with Robbie Nicol of RSN Trailer Services🌟
Saturday 23rd April at 1.30pm at FRC Field.

Free to both members and non-members but booking required - please book through Club Entries on FRC website homepage.

Robbie will talk about the routine safety checks you should make on your trailer, how to spot potential problems and what is covered in a trailer service.

Lots of opportunities to ask questions!
USEFUL INFO FOR MEMBERS
New members often have lots of questions! Here are some useful points of contact:
1. For anything to do with MEMBERSHIP - Contact Club Secretary LIZ GLASGOW on 01592 754809 or email at

2. For queries about payment of subscriptions/invoices etc - Contact Club Treasurer ANDREW THOMSON on 07967655691 (after 8pm, please) OR email him at

3. If you want to use the facilities at the club field for private training/exercise you MUST contact TRICIA GARNETT at least 24 hrs before you plan to visit. She is on 01337 860331/07752581642.[Please note Covid rules still apply to anyone using the field at present]. This facility is only available to fully paid up Riding/Associate or Honorary FRC members . Non-Riding Members are NOT permitted to use the field for training or exercise.

For specific Club training/competitions/shows contact the event organiser in first instance.

For more general enquiries about BRC/FRC speak to Liz.

Hope this helps
SUMMER SYLLABUS
Some members have been asking about the summer programme - so here�s a summary FYI. Alternatively you can now see fixtures on the diary on the Events page.
***STOP PRESS!!!****Please note change of date ! The Arena Event advertised for Saturday 11 June will now be held the following weekend on SUNDAY 19 JUNE.
Click here
MEMBERS PLEASE NOTE!
The combination number on the padlocks at the access gates has CHANGED. Tricia will advise you of the new code when you contact her about using the facilities. Only paid-up members can now use the field for private exercise/training.
UPDATE ON CHANGES TO HATS STANDARDS
As mentioned in our recent newsletter, the rules about hats are changing. With effect from 1st January 2023, the old PAS O15 1998 and SNELL 2001 standards will no longer be acceptable at Area/Championship competitions. [Please note there are later versions of both these standards]. The standards are constantly being updated to reflect the use of safer design and new materials. In practice, unless your hat is more than ten years old, you may well have a compliant helmet already. You need to check the details to be sure. To help BRC have produced a guide which you can see by clicking on the link below. We recommend everyone wears the standards recommended by BRC as these should offer the best level of safety.
Latest Hat Standards
100 CLUB
The first draw of our fundraising lottery takes place tonight! Massive �100 prize to lucky winner. Still time to get your ticket! Go now to clubentries.com OR phone Andrew Thomson direct to pay by card.
STOP PRESS!
Well done, ANGELA SEYMOUR JACKSON - winner of our first draw. The �100 prize is heading to your bank account!
LAST NEWSLETTER OF 2021
As a paid up member of FRC you SHOULD have had your personal copy of the club newsletter emailed to you direct by now. IF YOU HAVE NOT received it, firstly check your Junk Mail box. If still no sign, please get in touch with Club Secretary, Liz Glasgow direct either at or on 01592 752809 as soon as possible to check that we have your correct email address.
Meantime to view the newsletter click below
Click here
BRC IS GOING DIGITAL IN 2022!
In order to be more environmentally friendly and cut plastic use, BRC will be issuing membership cards digitally. Please remember, if you change your email address you must notify the Club Secretary (Liz Glasgow) ASAP as it is now even more important that our records are as accurate/up to date as possible. [Also, if there are any members who have not been getting info or a copy of the Rider magazine from Head Office, it could be because they have the wrong info. If that is you, again, please contact Liz].
MEMBERSHIP SUBSCRIPTIONS - LAST CHANCE SALOON
Many thanks to those members who have renewed their annual subscriptions. Unfortunately a few people have still not done so. If that's you, maybe you just forgot but if you do not intend to renew then we are sorry to see you leave. The secretary should have contacted you direct but if you are not sure whether you have lapsed or not then you need to speak to Liz SOON on 01592 754809. If you want to renew but have a lame horse or if you have other issues that are making you hang fire then you should consider rejoining as a non-member for now. This will avoid you having to re-apply and so you won't be landed with an additional re-join charge of �20. When you are ready to come back with a horse, you simply need to pay the difference between the non-riding and riding membership fees. Secretary, Liz, can give you more details.Unfortunately, the constitution is clear that only names on the paid up members list are eligible to use the club facilities, can enjoy members disciunted rates for training and competitions, and are insured.
JOIN OUR �100 CLUB� - and help us raise funds for new equipment
FANCY A FLUTTER? If you buy a ticket on the National Lottery you have a 1 in 14 million chance of winning. If you join the FRC 100 Club, the odds are much , much better - 1in 100! What it involves: We aim to sell a minimum of 100 tickets. Each player will pay a one off fee of �20 which will entitle the player to take part in TEN draws - that�s only �2 per draw. Each ticket will be allocated one number. The intention is to hold monthly draws with a massive �100 prize.You can buy as many tickets as you like but they must be bought before the first draw due January 2022. Members were given priority to purchase but now tickets can be bought by or on behalf of NON-MEMBERS as well.Profits will go direct to club funds.THEY WOULD MAKE GREAT STOCKING FILLERS!
HOW TO GET YOUR TICKETS - purchase via clubentries.com NOW! STOP PRESS! Tickets can also be bought over the phone/card payment by contacting ANDREW on 07967 655691 or LINDA on 07740027427
YOUR SUBSCRIPTION IS NOW DUE TO BE PAID!!!
Just a reminder to all our members that your annual subscription is due to be paid no later than 3rd DECEMBER! The charges remain unchanged since 2018, namely �50 for Full Riding, �40 for Associates and �20 for Non-Riding. Under the terms of the Constitution any member who has failed to renew by the advertised date will have their details removed from the members list. They will no longer enjoy the use of the club facilities, will not get members discounted rates at shows, will not be able to take part in club training and will no longer enjoy BRC insurance. What�s worse, as a non- member, lapsed members will have to re-apply to join which means paying an extra �20 joining fee - so it really pays to act now. If you are not sure that you or your horse will be fit to attend for a while (maybe it�s lame) you should think about renewing as a Non-Riding member then just upgrade when you are ready. Payment via clubentries.com or contact Liz Glasgow or Andrew Thomson - their details on the Who�s Who page.
POLITE REMINDER TO ALL MEMBERS
Just a reminder to all members- apart from new members who joined after 1st August 2021 - that your ANNUAL SUBSCRIPTION IS NOW DUE TO BE PAID. The charges remain unchanged. The easiest way to pay is online via clubentries.com. Alternatively you can contact the Treasurer Andrew Thomson on 07967655691 (between 6 - 9.00pm please) and pay by card over the phone. If you prefer, you can also pay by cheque. Cheques should be made out to �Fife Riding Club� and forwarded to the Club Secretary, Liz Glasgow at 296 Muirfield Drive Glenrothes; or you can hand in cheques or cash to Liz at the next show on 14 November. The cut off date for payment is 3rd DECEMBER. Under the terms of the constitution the names of anyone who has not renewed by this date will be removed from the members list. Thank you.
RESULTS 2021
Great to see so many members join in last night's Annual General Meeting. Hopefully we will actually manage an in-person meeting next year. To see the results of the Dressage & Showjumping Leagues and the Overall Points please click below. Well done all our winners especially to Fiona Soutar who picked up the Linklater Trophy, also to the FRC Horse of the Year and winner of the Vic Trophy,Sherral Wilson's Blue.
We will get your rosettes and trophies out to the recipients in due course
Click here to see results
LOOKING FOR FEEDBACK
Hi, just putting out some feelers. The BRC Winter Dressage and Showjumping Qualifiers are being run at Howe over the weekend of 4th & 5th December. Winners of the qualifying classes are expected to go to the Championships which will be held at Arena UK, Grantham on 26/27 March (Novices) and Bury Farm, Buckinghamshire on 22/24 April 2022 (Intermediates). There will, however, also be Non-Qualifying classes for anyone who just wants to compete at Howe as individuals or as part of a team. The jumping classes range from 70cm � 110cm (first round) and cost �25 a head or �100 per team. Dressage tests include P7, P12, N24, N28, Intro A & Intro B and they cost �15 a head or �60 per team. Entries must be paid upfront and refunds are not guaranteed. Team entries will comprise one rider each riding P7, P12, N28 & N30.These will be run under strict BRC Rules and anyone interested in taking part are responsible for familiarising themselves with the many rules and regulations contained within the BRC Handbook (available online) with particular regard to rules relating to Flu vaccination compliance as well as eligibility of riders and horses. Needless to say, participants must be fully paid up members of Fife RC. Entries can only be made through the Club Secretary. Putting people forward as qualifiers involves a fair bit of effort and expense to the club so anyone thinking of entering qualifiers must be absolutely certain that they will go to Championships on the specified dates, to avoid needless expenditure. If you cannot commit to this, then you should take the Non-Qualifier option � and just enjoy the weekend.
[Or alternatively, you could just come to the Club�s own showjumping show on 5 December!]
So if there is anyone who would like to participate we need names. Entries close early November so we need feedback no later than 31 October in order to gauge interest, if any. Please notify the Club Secretary direct by email to asaP. Be sure to confirm which classes are of interest. Competitors are assumed to be wanting to do Non-Qualifying unless Qualifying Classes are specified. Thanks.
To see further info please click on links
click here for sj
click here for dressage
USEFUL INFO FOR NEW MEMBERS
New members often have lots of questions! Here are some useful points of contact:
1. For anything to do with MEMBERSHIP - Contact Club Secretary LIZ GLASGOW on 01592 754809/07970418333 or email at
2. For queries about payment of subscriptions/invoices etc - Contact Club Treasurer ANDREW THOMSON on 07967655691 (after 8pm, please) OR email him at
3. For club field bookings, you MUST contact TRICIA GARNETT at least 24 hrs before you plan to visit. She is on 01337 860331/07752581642.[Please note Covid rules apply to anyone using the field at present].

For specific Club training/competitions/shows contact the event organiser in first instance.

For more general enquiries about BRC/FRC speak to Liz.

Hope this helps.
MORE INFO FOR NEW MEMBERS
As well as queries on dress code, we have had some new members asking about correct tack/spurs/whips etc for various competitions. Firstly, check the schedule: if it says it is run under BRC rules then you need to consult the BRC Handbook where you will find loads of information - and it is FREE to download. Different competitions have different rules so be aware that rules for affiliated British Dressage might not be the same as dressage at affiliated British Eventing - always check if you are not sure. Be aware, too that some of the competitions which we run are unique to Fife RC - these may well be described as being under FRC Rules because they don't fit any specific category. If you have queries about these particular competitions, you should contact the organiser direct.The best source of local info on more general BRC matters is your Club Secretary - Liz Glasgow - on 01592 754809/07970418333 or Ultimately, the rider is responsible for having the correct tack on their horse - and wearing incorrect tack can result in elimination or deducted points - so it pays to check things out first.
DRESS CODE AT CLUB FIELD
We often get queries about what to wear at the shows etc. Here s a quick guide. Firstly, all riders need an appropriate safety helmet.The standards vary but if you are in doubt the latest rules can be found in the BRITISH RIDING CLUBS HANDBOOK - or you could just phone the club Secretary, Liz Glasgow. For cross country type competitions your hat should be a skull cap or a hat with no fixed peak. Check schedules for local variations. Jackets are desirable for competitions or shows so you might want to aspire to one if you don�t have one already. For members-only competitions it is acceptable to wear smart casual/ rain jackets etc or a club sweatshirt. Jodhpurs or breeches should be worn, preferably light coloured ( although darker colours ok for club meetings). In hot weather, it is tempting to peel off a few layers. Please be aware that this can usually only be done with the permission of the judge. Generally, short sleeves are permissible but sleeveless is not. Waistcoats can be worn with shortsleeved shirts/blouses. Proper long riding boots should be worn but short boots with matching leather gaiters are also ok as are suede chaps provided they match the boots. Smart casual ok for training at field. For more serious competition eg inter-club meetings, you would be expected to wear the �proper� rig. A very useful source of info is the BRC Handbook which not only has all the rules but all the info on dress codes for different competitions. You can order a paper copy or download it for free from the BHS website. Another place to check is the Club ByeLaws page (see Membership page). Please note that if you are using the field for private exercise, you MUST wear a safety helmet correctly fastened whenever on horseback. For more info on hats click on the link below.[STOP PRESS: BRC have advised that some approved hat standards willnot be acceptable in 2023. The standards being dropped are 1. PAS 015 1998 and 2. SNELL 2001. The new rule will not come into effect until 1st January 2023 so if you are thinking of replacing your hat, make sure you don't get one with either of these marks as they will not be accepted after end of 2022.]
Info on hats
ATTENTION ALL FIELD USERS
As the Covid rules relax and the weather improves, we are expecting more people to use the field for private training/exercise. Just a reminder, then, that anyone using the field outwith normal organised meeting times MUST still adhere to the clubs COVID PROTOCOL (details below) and should ensure that their trainer (a) has up to date insurance and (b) also follows club/ government/ HorseScotland Covid rules. Please be aware that the club Secretary holds details of instructors insurance on file but renewal documents still need to be forwarded annually for our records. Your trainer should have done their own Covid Risk Assessment - a copy of that should also be sent over to the secretary. Any queries, please contact Liz Glasgow on tel:01592%20754809.




POLITE REMINDER!
Just to remind those members who didn�t manage to join in last week�s AGM, subscriptions are due now ( except for anyone who joined after 1August - your subs don�t need paying until next years AGM). The charges are as agreed at the 2018 AGM, namely Riding - �50; Associates (under 18 years) - �40; and Non-Riding - �20. You can pay online by visiting clubentries.com and follow link to Fife RC, or you can pay by card over the phone by contacting Andrew Thomson on 07967 655691 (between 7.00pm and 9.00pm ONLY, please). Alternatively you can post a cheque made out to �Fife Riding Club� to Liz Glasgow at 296 Muirfield Drive, Glenrothes KY6 2PZ. Many thanks.
COVID 19 UPDATE - Club field reopening - NEW PROCEDURES
With some loosening of lockdown restrictions we are now able to announce that the club field will reopen for members' use with effect from WEDS 1st JULY. Members (only) will again be allowed to exercise in the field or have training subject to compliance with government rules re social distancing, use of sanitisers etc. PLEASE NOTE BECAUSE OF THE LOCKDOWN RULES, THINGS ARE NOT AS THEY WERE - NEW PROCEDURES ARE NOW IN PLACE WHICH ALL MEMBERS MUST OBSERVE. Sarah-Jayne has put together a protocol follows:-

Fife Riding Club - Club Field Usage Protocol during the Covid-19 Pandemic

This protocol has been developed to enable us to allow members to use the club field for schooling their horses/ponies in accordance with Scottish Government guidance and British Horse Society/British Riding Clubs advice to enable us to meet hygiene, disease reporting, insurance and health and safety requirements. Failure to adhere to these guidelines places the health of yourself and other users at risk, and may lead to closure of the Club Field and possible membership sanctions, as well as invalidating insurance cover. Spot checks will take place to ensure that the protocol is being adhered to. The Club reserves the right to close the field to all users if lockdown is tightened again.
Booking
All use of the field MUST be booked at least 24 hours in advance via Tricia Garnett on 07752 581642. When booking you must inform Tricia of the names of ALL of the people who will be at the field during your booking - e.g. riders, helpers, coaches, etc. This is to allow accurate contact tracing in the event of a notification of Covid-19 illness. Please note that the number of people must be in accordance with Scottish Government regulations on current outdoor gatherings (e.g. the members of no more than 2 people from 2 households. Example - a coach and a rider from different households is ok but a coach, two riders and a helper all from different households is not.
Who can use the field?
Riders MUST be current paid up members of Fife Riding Club. No non-members are allowed to ride on the grounds at this time. If you are using a coach then they must provide evidence of current insurance and a clear written risk assessment to provide evidence of their compliance with current Scottish Government, BHS and horsescotland coaching guidelines.
Hygiene and Disease Control
You must NOT visit or use the Club field if you or your household are exhibiting Covid-19 symptoms, and/or are confirmed as having Covid-19, and/or have been notified as being exposed to someone with Covid-19 and should be self-isolating. If you or anyone in your household develop Covid-19 symptoms or are confirmed as having Covid-19 within 7 days of using the field you MUST inform Tricia immediately so that contact tracing and monitoring can take place.
Whilst using the Club field you must maintain social distancing, and provide your own hand sanitiser/hand washing materials. We are unable to supply them at this point due to the open access nature of the field and the likely theft of anything that we leave. Please provide your own masks if these are necessary. You should sanitise your hands before and after unlocking/opening/closing/locking the gates.
Please ensure that all vehicles park at least 5m apart.
No jumps, poles or other FRC equipment is available for use at this time due to the inability to keep it sanitised between usage.
Personal Safety and Field Security
If you are riding on your own, please utilise a �Lone Riding� plan, such as, by notifying someone when you are getting on, how long you plan to be and notify them when you and your horse are back on board your transport or are back home. Please ensure that all your tack is in good condition, paying attention to likely weak areas such as cracking, stitching and where metal and leather are in contact, such as where reins attach to the bit.
All gates MUST be left as they are found with regard to locking, e.g. locked when you leave - please ensure that all padlocks are secured and not left on the floor when using the field to prevent them being lost or stolen. Please ensure that the outer gates are closed while you are inside the ground to prevent horses getting loose onto the road.
Please note that there will be no toilet facilities provided due to the inability to sanitise them between usage.
PLEASE NOTE THIS IS A FLUID SITUATION AND THESE PROTOCOLS MAY CHANGE DEPENDING ON GOVERNMENT GUIDANCE. Please observe the latest government advice e.g. numbers of persons allowed to meet is liable to fluctuate.
CHANGE TO WHIP AND SPUR RULES
Competitors at Area or Championships please note that BRC are bringing their rules on whips and spurs in line with BS.
Click on link below for full details
Click here
UPDATE ON FLU JABS RULES
No doubt you will have read about changes to requirements for flu jabs. In line with BE and BD, Riding Clubs now need horses attending qualifiers to have been vaccinated within 6 months of the competition. This does not mean that you have to get your horse jabs every six months; the advice is that if you are likely to compete at qualifiers you should get your horse jabs in April and that will give cover to the end of the summer. It�s probably worth doing this anyway if you are going to be out at lots of horse shows next summer as well as it will give your horse better protection. The six month requirement will be mandatory for Area/ Scottish Championships from 1st March 2020.
HAVE YOU VISITED THE FRC MEMBERS FACEBOOK PAGE?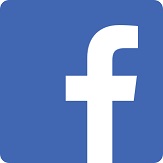 Having checked our current members list, we found that there are nearly 40 people who are paid up members but who are not on the clubs Members Facebook page. This page is only open to paid up members, not the general public. While you can get lots of information about the club on our website, the Fife Riding Club Members Facebook page is the best way of getting the most up to date info direct to your mobile device. So, if you haven�t joined up yet, now might be a good time to do it, as we head towards springtime.

You might also want to visit the Fife Riding Club Flog it Facebook page and the Fife Riding Club Open Shows Facebook page - both are open to non-members.
EQUINE FLU - KEEP YOUR HORSE SAFE!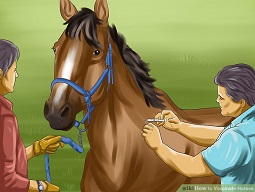 Equine flu is HIGHLY CONTAGIOUS.

The best way of ensuring your horse�s safety is to keep your flu vaccinations up to date - or get your horse vaccinated if you have not done so already.

For more information speak to your vet or go to the BEF Website or Here

BE SAFE, NOT SORRY.
REMINDER TO MEMBERS
Just a polite request to any member wanting to use the field for exercise or training purposes. The rules about who can use the field and when are well known and posted elsewhere on this website.

Anyone interested needs to contact TRICIA BEFORE going to the field - this is an insurance requirement and covered by Club Rules.

Please bear in mind committee members are volunteers who also have other commitments so please be patient when waiting for a response and ensure they phone/text at a reasonable time.

Thank you!

RING ETIQUETTE
It's the time of year when riders start thinking about the new season and exciting times ahead. A good time then to remember that we will all have a better experience in the show ring if we all observe a few simple rules. Here are some tips on how to behave in company!
Whether you are a novice show rider, or you have been doing it for years, whether it�s in hand or ridden, we�ve all come across people who don�t know basic show etiquette.
So here are the top 10 tips to show respect to others and to not annoy people at shows in the ring and warming up.
Share this and educate the world!

1 � Don�t overtake in the ring
Everyone in the ring wants the judge to look at their horse, don�t be that one person that overtakes right in front of the judge. It won�t impress the judge, in fact it will probably just annoy them and everyone else in there.
2 � Always pass left to left
This one is for the warm up ring. I have seen countless collisions and near misses because people just don�t know this rule. It�s more safety than just etiquette, and very important. It�s understandable that you will need to change the rein and people will be travelling in different directions, so remember this one and there reduce the risk of an accident.
3 � When turning your horse/pony push it away from you � do not pull it towards you
When showing in hand, the judge will ask you to walk away and trot back to them. At the end of the walk when you turn to trot back, make sure that you push your horse round away from you, instead of pulling them around.
4 � Don�t jump the warm up jump both ways
This follows on from number 2, but for jumping warm up rings. Jumping the jump both ways is just downright dangerous, not only are people warming up on both reins, but jumping both ways means there are horses flying in every direction and no one knows what is coming from where. The jump wings are usually marked. Make sure the RED flag is on the RIGHT HAND side - that way, you know you are jumping the fence from the correct side.

5 � Take note of coloured ribbons in horses� tails
People don�t put ribbons in their horses� tails for fun, they all mean something, and to keep you and your steed safe, you should take note of what they mean.
1. Blue � Stallion
2. Green � Young or inexperienced
3. Pink � Mare in season
4. Red � Horse kicks
5. White � Horse is for sale

6 � Don�t go cantering past other horses in tight spaces
If it is your first show, or you are on a young horse, or anything like that, there is nothing worse than someone cantering past you trapped in a corner coming very close. It causes horses to feel trapped, can spook them and can unnerve an inexperienced rider. Just don�t do it, it�s not nice.

7 � Not cutting people up before or after a fence
This follows on from number 6, but for jumping. When someone is coming to a fence, or leaving it, their concentration is on the jump and their striding. Don�t get in their way! You have the whole of the ring to ride in, just move or halt for those few seconds and let them jump.
8 � If you�re not warming up, get out
Don�t stand around the gateway having a mothers meeting! Stand outside the ring. The warm up ring is for warming horses up, not chatting. Stand outside and give everyone room to work in. A rider has enough to concentrate on with all the horses flying about everywhere without having to worry about trampling stragglers too. Plus if there is an accident or a horse spooks, you are in the firing line and it is your own fault.
9 � Leave one horse�s length to the horse in front
Don�t crowd other riders and keep at least a horse�s length between you and the horse in front of you. This keeps you at a safe distance from being kicked � remember these are more than likely to be horses that you do not know. When there are riders working on both the inside and outside track, leave enough passing room that one horse isn�t able to bite or kick at the horse on the other track.
10 -Enjoy yourself!

Too many people take showing far too seriously. I�ve seen tears, tantrums and slanging matches way too many times. At the end of the day horses are our passion and showing is for just that, showing our pride and joy off. If you don�t win then never mind, better luck next time. Don�t be horrible to the person that won and ruin their day, however you are feeling, say well done and smile on your way out of the ring and let them enjoy it. You would want them to do the same to you.

IF WE HAVE TO CANCEL�
We try not to cancel if at all possible but the weather this �summer� has been exceptionally bad and occasionally we have to accept defeat!

As far as Wednesday Night meetings are concerned, the latest time we can cancel is around 5pm.

If the decision to cancel has been made, a note to this effect will be placed on the FRC website and also on our Facebook page. If you do not have access to the website or Facebook then you should text Linda on 07740 027427 (after 5pm) to avoid a wasted trip.

As far as weekend shows are concerned, if there is any doubt about the weather or ground conditions, a site inspection will be made at about 8am. If cancelled, again a note will go on the website or Facebook page or else the show organiser should be contacted by text or phone after 8.30am for an update.

Dressage League 3
Time for dressage league 3 are now available below.
Times
(Event on: 06 Jul 2022)

ONLINE ENTRIES SYSTEM
We are trialling a new online entries system. For those interested the
MEMBERS PLEASE NOTE
A further reminder to all members wishing to use the club field for private tuition outwith normal meeting times.

Firstly, the field & facilities are for the exclusive use of PAID-UP MEMBERS ONLY (i.e. Full Riding, Associate or Honorary Members). NON-MEMBERS or other family members are NOT permitted to ride except during open shows. Instructors are not permitted to ride unless they are also members.

Secondly, following advice from BRC insurers,with effect from 1st March 2015, anyone providing private tuition at the club field outwith normal meeting times will be required to forward documentary evidence of valid instructors insurance cover to the Club Secretary in advance. The Secretary will retain details of trainers insurance on file. If the trainer does not have suitable insurance, then they will not be permitted to teach on club premises. Members booking their own trainers are responsible for ensuring their instructor complies with this requirement. Failure to so will be a breach of Club Bye-Laws.
USE OF CLUB FIELD
A reminders that the club field can only be used by members & must be booked IN ADVANCE, giving full details of date/time and name of instructor through Tricia Garnett 07752 581642. Further details on using the clubs facilities, the club Constitution & Bye Laws are available on the membership page
FACEBOOK
For those of you who don't already know FRC now has its own Facebook Group. Check it out for all the latest news, gossip and updates. Please note only members can join & comment on the FRC Group.